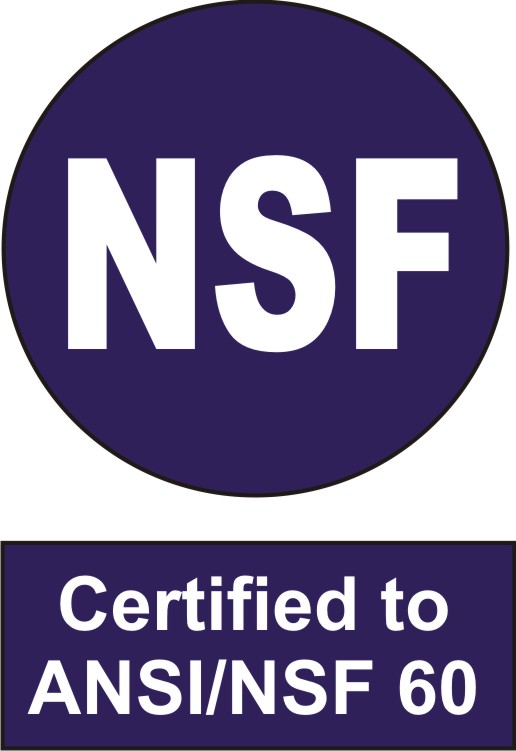 Linear2 is a linear chain liquid polyphosphate manufactured specifically to resist reversion or hydrolytic chemical breakdown once liquified with water. This specialty polyphosphate is produced with a high P2O5 percentage to provide extended use. Linear2 is produced to be stable under otherwise extreme conditions of temperature, time and where the requirements of potability must be met.
For our Granular Linear2 formulation – click here.
LINEAR2 Liquid Functions:
Linear2 is a unique polyphosphate that is a specialty glass, with a P2O5 at the high end the range utilizing the benefits of a stable long molecular chain polyphosphate. This makes it especially useful in circulating water systems which must have a long shelf or use life.
Linear2 has 1/3 slower reversion rate compared with standard hexametaphosphate (polyphosphate) which makes it a more stable treatment with a longer use life.
Maintain water clarity through sequestration and mineral scale control, resulting in fewer customer complaints and reduced flushing requirements.
Reduced corrosion through cathodic "deadening" of the corrosion cell potential thereby inhibiting corrosion through out the water distribution plumbing.
Reduce the demand for chlorine/chloromines because of the stabilization of minerals and reduction of scale deposits effectively improving disinfection throughout the water distribution system.
Gradual removal of exisiting mineral deposits, along with continual inhibition of existing natural minerals within the water system from developing scale deposits formations in hot water lines and residential water heaters.
Since Linear2 is manufactured with highly stable protocol, the formulation of liquid concentration at the project site for injection remains effective over longer periods of time than standard phosphate treatments.
LINEAR2 WSF-20 & WSF-36 Liquid Chemical Properties:
| | | |
| --- | --- | --- |
| Properties: | WSF-20 | WSF-36 |
| Composition… | Liquid | Liquid |
| Bulk Density… | 9.75 Lbs/Gal | 11.35 Lbs/Gal |
| PO4% – Blended… | 20% | 36% |
| Freezing Point Temp… | -0oC (32.0oF) | -3oC (26.6oF) |
| | | |
| --- | --- | --- |
| Properties: | WSF-20 | WSF-36 |
| Appearance… | Clear, Blue | Clear, Blue |
| pH of 1% Solution… | 6.2 – 6.6 | 6.4 – 6.8 |
| Specific Gravity… | 1.17 | 1.36 |
| NSF Max Potable Dosage .. | 45 mg/L (by wt) | 30 mg/L (by wt) |
LINEAR2 Liquid Application & Dosage:
Linear2 blended liquid phosphate can be applied to a water system directly from the container and into the water system by use of a chemical injection metering pump. We do not recommend dilution of either concentration. Typical potable water treatment dosages range from 1.25 to 4.25 mg/L (calculated) and higher for non-potable systems.
LINEAR2 Liquid Packaging, Shipping & Handling: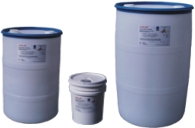 Linear2 WSF-20 & WSF-36 liquid is packaged in 5 gallon pails and 30 & 55 gallon poly drums FOB Clearwater, FL 33760. The Linear2 WSF-20 & WSF-36 5 gallon pail is shipped securely using DOT packaging. The 30 and 55 gallon polyethylene drum is factory sealed with a tamper evident security cap for your protection. Please refer to our Material Safety Data Sheet for handling information:
---
PRINTABLE PRODUCT INFORMATION:
PRODUCT DATA SHEETS
MATERIAL SAFETY DATA SHEETS
---