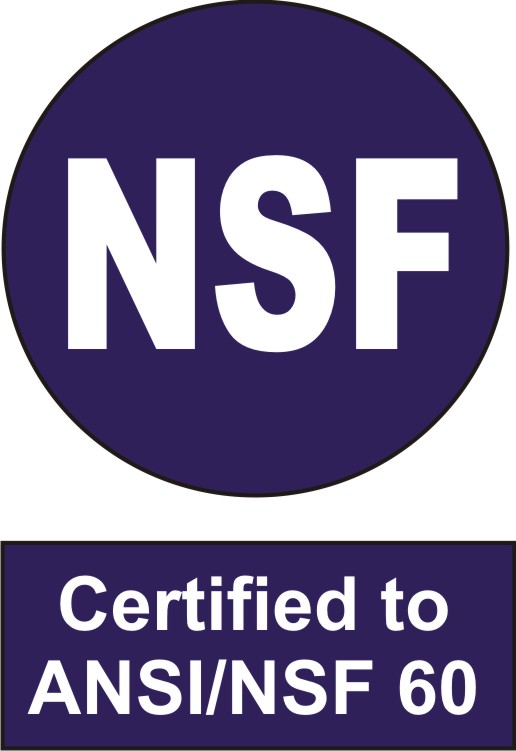 Protect-All is a orthophosphate blend formulated specifically to be used for the inhibition of internal corrosion in potable water distribution systems. Protect-All contains cleansing ingredients necessary for the gradual removal of existing mineral scale deposits. The product includes metal phosphatizing ingredients required for the development and maintenance of corrosion protective film formation. Consider Protect-All potable water treatment if you are in need of an effective corrosion inhibitor.
For our Liquid Protect-All formulation – click here.
PROTECT-ALL Granular Functions:
Protect-All is a unique orthophosphate blend for the control of internal corrosion in potable and non-potable water distribution systems.
Protect-All will suppress primarily the anodic electrochemical potential thereby neutralizing the circuit necessary to form a corrosion cell on the interior surface of the distribution pipe and equipment.
Along with functioning as a corrosion inhibitor, Protect-All contains ingredients that will stabilize mineral ions such as iron, calcium, magnesium and manganese preventing mineral scale deposits and discolored water complaints.
Protect-All works by forming a protective coating on the interior surfaces of the water distribution system and ultimately in residential pipes to prevent lead and copper from leaching into drinking water.
When added to a water distribution system, the treatment is also an excellent pH buffering agent to prevent swings in pH to the acidic side.
Reduce the demand for chlorine because of the stabilization of minerals and reduction of scale deposits – effectively improving disinfection throughout the water distribution systemwhile providing effective corrosion inhibition.
Gradual removal of exisiting mineral deposits, along with continual inhibition of existing natural minerals within the water system from developing scale deposits formations in hot water lines and residential water heaters.
PROTECT-ALL Granular Chemical Properties:
| | |
| --- | --- |
| Properties: | Granular Form |
| Composition… | Powders & Granules |
| Bulk Density… | 68 Lbs/ Cubic Foot |
| P2O5% – Blended… | 61.3% |
| Total Na2O | 27.8 |
| NSF Standard 60 Certified …. | Yes (since 1989) |
| | |
| --- | --- |
| Properties: | Granular Form |
| Appearance… | Clean, White |
| pH of 1% Solution… | 5.1 – 5.4 |
| Specific Gravity… | 1.09 |
| Solubility… | 4 lbs per gallon |
| NSF Max Potable Usage….. | 12.0 mg/L |
PROTECT-ALL Granular Application & Dosage:
Protect-All is a blended phosphate can be applied to a water system by a chemical injection metering pump once liquified with water. Protect-All goes easily into solution with agitation in concentrations of up to 4 lbs per gallons of water. Typical potable water treatment dosages range from 0.75 to 3.75 mg/L and higher for non-potable systems. Protect-All remains completely dissolved and clear throughout in your solution tank.
PROTECT-ALL Granular Packaging, Shipping and Handling: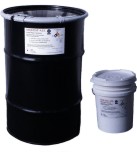 Protect-All granular is packaged in 50 and 300 pound containers FOB Clearwater, FL 33760. The Protect-All 300 lbs size is shipped securely in a polyethylene bag inside a steel drum with a bolted lid and factory sealed with a tamper evident numbered security tag for your protection. The Protect-All 50 lb size is shipped in a polyethylene bag within a sealed 5 gallon pail. Please refer to our Material Safety Data Sheet for handling information:
---
PRINTABLE PRODUCT INFORMATION:
---