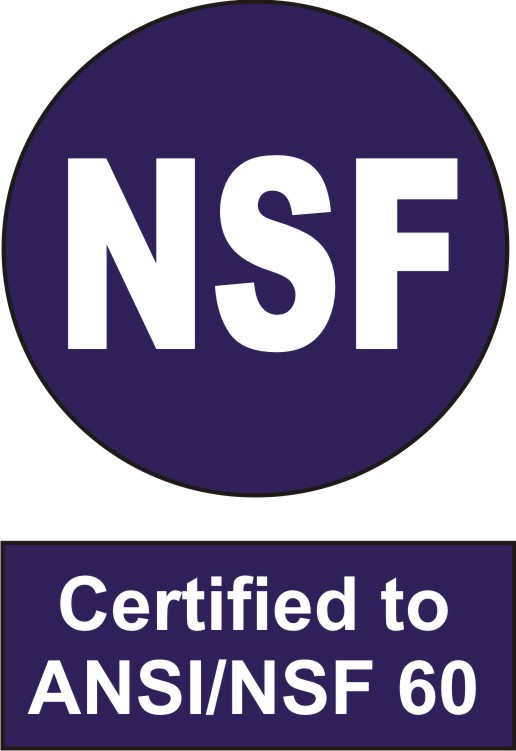 Sequest-All® is a proprietary blend of high quality domestically (US) produced phosphates, polyphosphates and stabilizers specifically formulated to successfully treat potable and non-potable water systems to furnish the following system benefits. This product is uniquely designed to function effectively at high water temperatures and extended performance life.
For our Liquid Sequest-All® formulation – click here.
SEQUEST-ALL® Granular Functions:
Control the naturally existing minerals (such as iron, manganese, calcium, etc.) found in potable water sources – minimizing the potential for rusty and/or dirty water thoughout the water system.
Reduce mineral scale buildup (by sequestration / chelation and dispersion) on the interior surface of the water distribution system – decreasing tuberculation while increasing the carrying capacity of the system.
Maintain water clarity through sequestration and mineral scale control, resulting in fewer customer complaints and reduced flushing requirements.
Inhibit corrosion of steel distribution water lines along with iron and galvanized pipes and residential copper and lead plumbing.
Inhibiting lead and copper leaching by forming a protective coating on the interior surface of the pipe effectively lowering lead and copper levels making it an ideal treatment for the Lead and Copper rule.
Reduce the demand for chlorine because of the stabilization of minerals and reduction of scale deposits effectively improving disinfection throughout the water distribution system.
Gradual removal of exisiting mineral deposits, along with continual inhibition of existing natural minerals within the water system from developing scale deposits formations in hot water lines and residential water heaters.
Since Sequest-All® WSF-20 & WSF-36 are formulated with highly stable ingredients, the treatment remains effective over longer periods of time at at higher temperature water than standard phosphate treatments.
SEQUEST-ALL® Granular Chemical Properties:
| | |
| --- | --- |
| Properties: | Granular Form |
| Composition…… | Powders & Granules |
| Bulk Density……… | 82 Lbs/ Cubic Foot |
| P2O5% – Blended…….. | 67.5% |
| Na2O/P2O5 ratio ………. | 1.05 |
| NSF Standard 60 Certified ……... | Yes (since 1989) |
| | |
| --- | --- |
| Properties: | Granular Form |
| Appearance………… | Clean, White |
| pH of 1% Solution………….. | 5.9 – 6.4 |
| Specific Gravity……………… | 1.32 |
| Solubility……………………… | 5 lbs per gallon |
| NSF Max Potable Usage…. ………. | 11.0 mg/L |
SEQUEST-ALL® Granular Application & Dosage:
Sequest-All blended phosphate can be applied to a water system by a chemical injection metering pump once liquified with water. Sequest-All goes easily into solution with agitation in concentrations of up to 5 lbs per gallons of water. Typical potable water treatment dosages range from 0.75 to 3.75 mg/L and higher for non-potable systems. Sequest-All remains completely dissolved and clear throughout.
Enter information for your specifics system at our: INTERACTIVE DOSAGE CALCULATOR
SEQUEST-ALL® Granular Packaging, Shipping & Handling: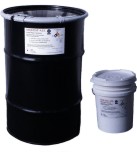 Sequest-All® granular is packaged in 50 and 300 pound containers FOB Clearwater, FL 33760. The Sequest-All® 300 lbs size is shipped securely in a polyethylene bag inside a steel drum with a bolted lid and factory sealed with a tamper evident numbered security tag for your protection. The Sequest-All® 50 lb size is shipped in a polyethylene bag within a sealed 5 gallon pail. Please refer to our Material Safety Data Sheet for handling information:
---
 PRINTABLE PRODUCT INFORMATION:
---