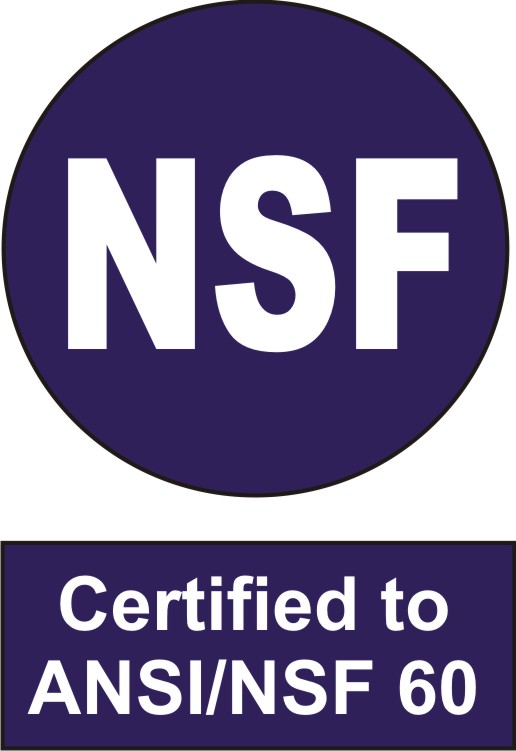 Slow Phos is specially designed and manufactured to be a form of slowly dissolving polyphosphate in bead for use in potable water systems. As the name implies, Slow Phos beads are engineered to dissolve at a controlled concentration to provide ongoing sequestration of minerals including calcium, magnesium, iron, manganese and other hardness minerals. Slow Phos will inhibit mineral scale formations and minimize corrosion throughout the water system.
SLOW PHOS Polyphosphate Functions:
Slow Phos is a unique form of polyphosphate beads that sequester hardness minerals, prevent precipitation of minerals found in water supplies, as well as preventing internal mineral deposits within the water distribution system. This form of slow dissolving polyphosphate beads makes it especially beneficial in providing ongoing and stable PO4 water treatment.
Slow Phos has a slower reversion rate compared with standard hexametaphosphate (SHMP) which makes it a more stable treatment and longer sequestering use life.
Maintains water clarity through functional sequestration of minerals and scale control – resulting in fewer customer discolored water complaints.
Reduced corrosion through cathodic "deadening" of the corrosion cell potential thereby inhibiting corrosion through out the water distribution plumbing.
Gradual removal and inhibition of existing mineral scale deposits and prevention of these formations in hot water lines and residential water heaters.
Since Slow Phos is manufactured with highly stable dissolving protocol, the formulation of treatment concentration at the project site for injection remains effective over longer periods of time than standard phosphate treatments.
SLOW PHOS Chemical Properties:
| | |
| --- | --- |
| Properties: | Bead Form |
| Composition… | 3 – 6 mm beads |
| Bulk Density… | 104 Lbs/ Cubic Foot |
| PO4% – Blended… | 80 – 85% |
| Phosphate Dissolution Rate… | 0.5 – 14 mg/L |
| NSF Standard 60 Certified … | 60 & Component |
| | |
| --- | --- |
| Properties: | Bead Form |
| Appearance… | Clear, Off-white |
| pH of 1% Solution… | 6.5 – 7.5 |
| Melting Point… | 1200 F |
| Odor… | None |
| NSF Max Potable Usage…. | 14.0 mg/L |
SLOW PHOS Application & Dosage:
Slow Phos is a unique beaded form of polyphosphate phosphate can be applied to a water system by a cartridge style POU (point of use) application system. This allows for the Slow Phos polyphosphate beads to dissolve and feed automatically throught the system regardless to the potential variable flow rates. This style of treatment offers the operator convenience of dosing and generally only requires addition of the product at monthly or quarterly intervals and does not require expensive dosing pumps and solution tanks.
SLOW PHOS Beads Packaging, Shipping & Handling: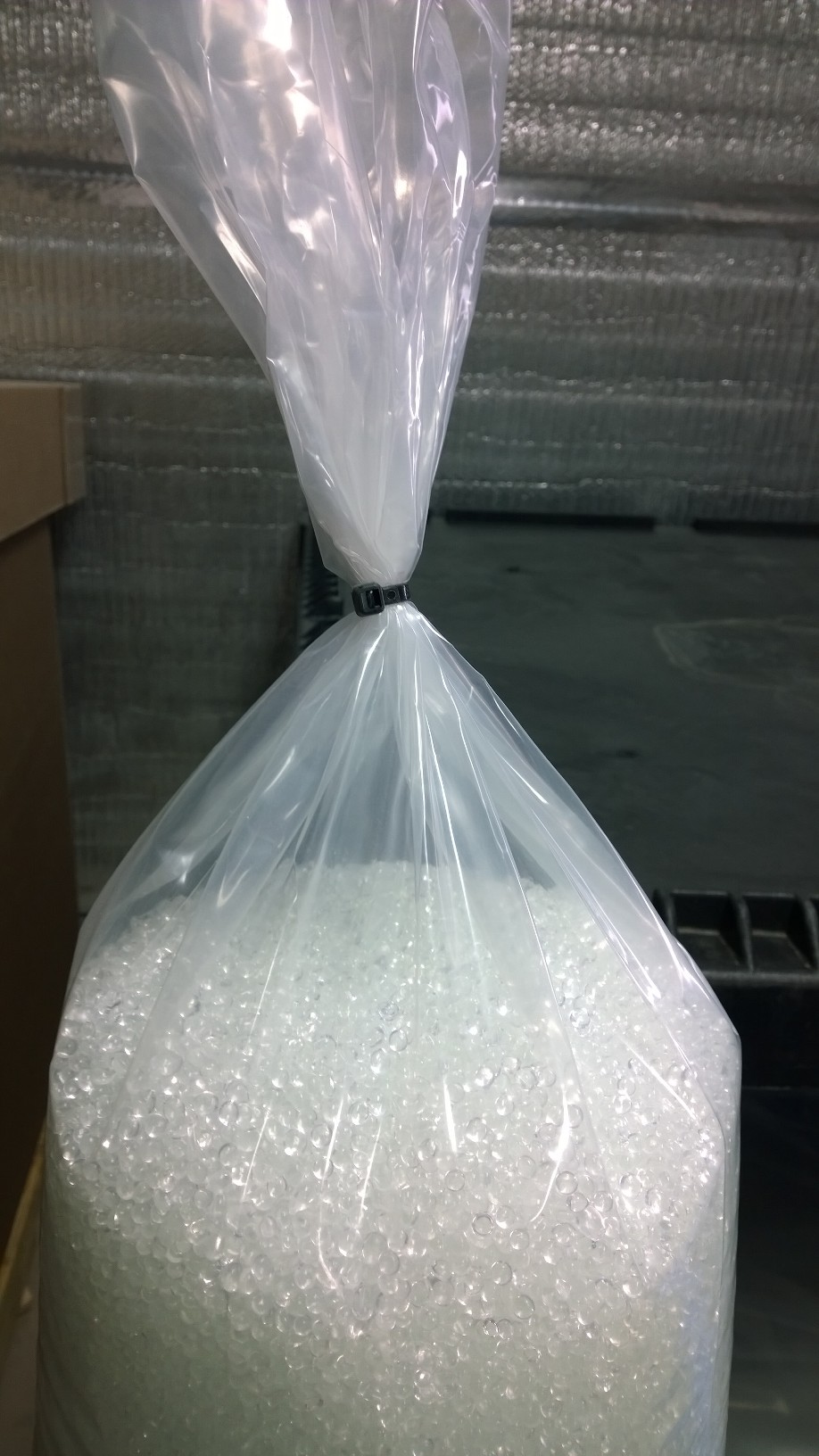 Slow Phos polyphosphate beads are packaged in either individual 50 lb pails or 1,000 & 1,500 pallet sized bulk cartons. The beads are sealed in 25 lb plastic bags and placed securely in the bulk cartons for shipping – Ex Works – Globe, AZ 85501. The Slow Phos 50 lb size is shipped with the beads in a polyethylene bag placed within a sealed 5 gallon UN pail. Please refer to our Material Safety Data Sheet for handling information:
---
PRINTABLE PRODUCT INFORMATION:
---